Läsvärt januari 2021
Då har snön äntligen lagt sig över huvudstaden. Jag undrar om den är medveten om att den är ungefär en månad sen. Nåväl, vid skrivandets stund strålar i alla fall solen ner från en klarblå himmel. Jag sitter här på mitt lilla kontor och tittar ut över ett vackert vinterlandskap. Sådana här dagar är det perfekt att krypa upp i soffan med en bra bok. 
I dagens inlägg vill jag presentera två fantastiska böcker.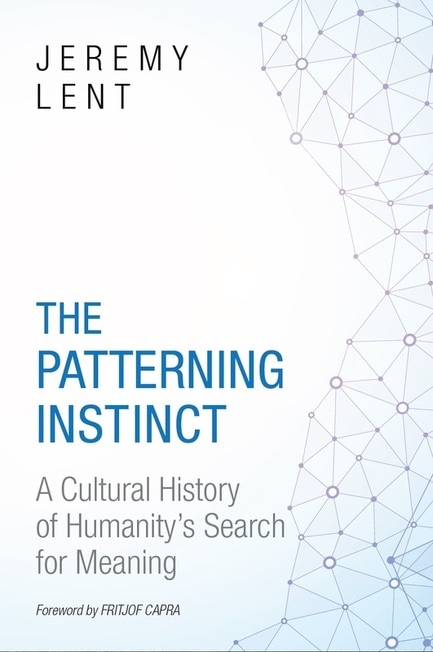 The Patterning Instinct
Av Jeremy Lent
Chris:
En spännande bok som tar oss på en lång kulturell resa, från den moderna människans vagga fram till idag. I motsats till många andra böcker som behandlar människans utveckling (exempelvis Jared Diamonds bok Guns, Germs, and Steel) har Lent fokuserat på hur kulturer. Kulturer, menar han, formar värderingar som i sin tur har format historien. Det här är särskilt uppfriskande eftersom tidigare författare gärna analyserar vår historia ur ett västerländskt perspektiv.
Följ med Lent på en fascinerande resa genom tidsepoker, olika geografiska platser och kulturer.
Boken är lättläst/lättlyssnad men väldigt informationsrik. Man får nästan ta den i små doser.
Baksidestext:
In 1405, Admiral Zheng set off from China with the greatest armada in history, leading three hundred magnificent ships on a thirty year odyssey to distant lands as far afield as Africa. Later that century, Columbus landed in the New World with three barely seaworthy boats. Zheng's armada, for all its grandeur, left virtually no imprint on the world while Columbus changed the entire course of history. Why?
The Patterning Instinct provides a new answer to this question with a simple but compelling theme: Culture shapes values, and those values shape history. So even if Zheng had discovered America, the Chinese would never have conquered the New World because they were driven by a fundamentally different set of motivations from European explorers.
Pioneering the new field of cognitive history, The Patterning Instinct provides a fresh perspective on other crucial questions of history:
Is it our true nature to be selfish and competitive, or empathic and community-minded?
How did the rise of agriculture set the stage for our current ecological crisis?
Why did the scientific revolution take place in Europe, and not in Chinese or Islamic civilization?
What are the root causes of our modern culture of rampant consumerism and is there a way we can change it?
These questions have never mattered more than now. As we peer into the headlights of climate change and ever-accelerating technology we ask ourselves: where are we headed?
This book frames an answer by recognizing that our current crisis of unsustainability is not an inevitable result of human nature, but is culturally driven: a product of particular mental patterns that could conceivably be reshaped.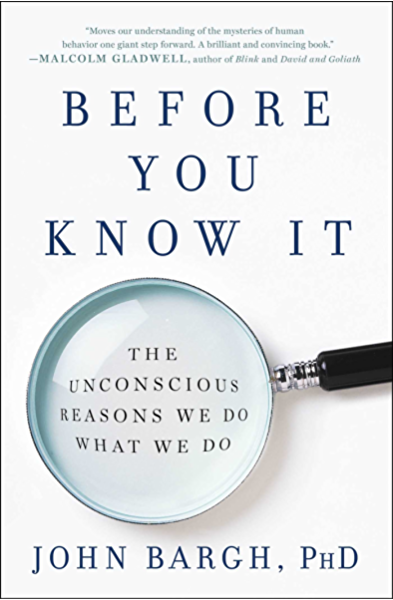 Together: The Healing Power of Human Connection in a Sometimes Lonely World.
Av Vivek Murthys
Chris: "Vivek Murthy var Surgeon General of the United States (alltså viceamiral och chef för United States Public Health Service Commissioned Corps) mellan 2014 och 2017. När Trump kom till makten avsatte han Murthy. Dock planerar Joe Biden att åter nominerat Murthy till rollen som Surgeon General.
Murthys bok är en trevlig och lättläst/lättlyssnad bok. Den behandlar dessutom ett viktigt ämne, nämligen ensamhet. Visste du t.ex. att människor med starka sociala relationer minskar risken att dö för tidigt med 50%? Så hur kan vi skapa en värld där vi minskar ensamheten?
Together är en unik bok som behandlar ett allvarligt ämne utan att den kändes deprimerande. Tvärtom! Jag kände hopp efter att ha lyssnat på den. Det här är en bok som är nyttig att läsa/lyssna på oavsett bakgrund. Hur många av dina kollegor, vänner, familjemedlemmar känner sig ensam i det tysta? Och hur kan vi göra tillvaron lite lättare för dem?"
Baksidestext:
Instant New York Times Bestseller!
The book we need NOW to avoid a social recession, Murthy's prescient message is about the importance of human connection, the hidden impact of loneliness on our health, and the social power of community.
Humans are social creatures: In this simple and obvious fact lies both the problem and the solution to the current crisis of loneliness. In his groundbreaking book, the 19th surgeon general of the United States Dr. Vivek Murthy makes a case for loneliness as a public health concern: a root cause and contributor to many of the epidemics sweeping the world today from alcohol and drug addiction to violence to depression and anxiety. Loneliness, he argues, is affecting not only our health, but also how our children experience school, how we perform in the workplace, and the sense of division and polarization in our society.
But, at the center of our loneliness is our innate desire to connect. We have evolved to participate in community, to forge lasting bonds with others, to help one another, and to share life experiences. We are, simply, better together.
The lessons in Together have immediate relevance and application. These four key strategies will help us not only to weather this crisis, but also to heal our social world far into the future.
Spend time each day with those you love. Devote at least 15 minutes each day to connecting with those you most care about.
Focus on each other. Forget about multitasking and give the other person the gift of your full attention, making eye contact, if possible, and genuinely listening.
Embrace solitude. The first step toward building stronger connections with others is to build a stronger connection with oneself. Meditation, prayer, art, music, and time spent outdoors can all be sources of solitary comfort and joy.
Help and be helped. Service is a form of human connection that reminds us of our value and purpose in life. Checking on a neighbor, seeking advice, even just offering a smile to a stranger six feet away, all can make us stronger.
During Murthy's tenure as Surgeon General and during the research for Together, he found that there were few issues that elicited as much enthusiastic interest from both very conservative and very liberal members of Congress, from young and old people, or from urban and rural residents alike. Loneliness was something so many people have known themselves or have seen in the people around them. In the book, Murthy also shares his own deeply personal experiences with the subject–from struggling with loneliness in school, to the devastating loss of his uncle who succumbed to his own loneliness, as well as the important example of community and connection that his parents modeled. Simply, it's a universal condition that affects all of us directly or through the people we love—now more than ever.
Hör gärna av dig om du läst dem och berätta vad du tycker. Till nästa gång – ta hand om dig!